Overview of the lab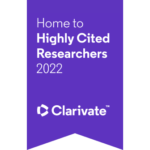 The SPEME (Smart, PErvasive and Mobile systems Engineering) Lab has a global "mission" the development of innovative methods and systems for engineering trustworthy, distributed, intelligent, pervasive, mobile, multimedia and multi-sensorial systems. The SPEME Lab is therefore open to networks of public and private actors, involved in the ICT sector and its correlated multiple application domains, with specific focus on the scientific and technological context of the Internet of Things and Smart Systems of Systems, such as Smart Home, Smart Health, Smart Transportation and Smart City, in their respective expertise areas.
Overview of the activities
The SPEME Lab focuses its activities in the context of trustworthy, smart, pervasive and mobile systems engineering with the aim of defining, innovating and empowering development methodologies and advanced technologies.
The main activities of the Lab involve: basic and applied research, industrial research and experimental development, knowledge transfer, advanced technical consultancy, and academic and professional learning programs.
The current research lines are both methodological and experimental and include the following themes:
Internet of Things: methodologies for the development and management of large-scale smart cyberphysical objects and systems (including wireless sensor and actuator networks);
Wearable computing: programming environments and human-centered systems based on wireless body sensor networks;
Agent-based computing: methodologies, languages and tools for the development and validation of distributed agent-based systems;
Signal processing of physiological signals: algorithms based on multi-sensor data fusion and Deep/Machine learning for human activity and emotion recognition, and medical diagnostics;
Internet of Vehicles: modeling and analysis of algorithms for the management of IoV.
Radiomics: new methods based on deep neural networks and federated learning in the oncological areas of breast, lung, brain, and prostate tumor.
Blockchains: new methods and systems exploiting blockchains to make systems more secure and trustworthy with application in the IoT and Supply Chain domains.
Security: Binary analysis and Obfuscation are essential research topics playing a crucial role in software protection and IoT security
The research outcomes are applied in innovative and strategic application domains, such as mobile health care, environmental monitoring, home/building automation and energy saving, smart environments and Smart Cities, and biomedical sensor systems and networks, smart vehicles, etc.
The Laboratory has many collaborations with international and national universities, research centers and companies, both in the frameworks of research projects and in the context of shared research and experimental development activities.
The SPEME Lab is also able to provide full-fledged, innovative solutions and integrated services, on the basis of specific requirements and need of interested subjects.