home – bio – research – pubs – teaching – service – projects – news – contacts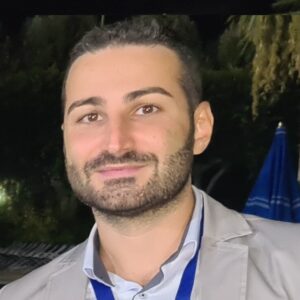 Claudio Savaglio received the PhD degree in Computer Engineering from the University of Calabria, Italy, in 2018. He is the main designer of the ACOSO Framework and responsible for the open-source contributions. Since 2013, he has international collaborations, having spent there several months as Visiting Scholar, with University of Texas and New Jersey Institute of Technology, USA, and with Universitat Politècnica de València, Spain. He is involved in several research projects on IoT, including H2020 Inter-IoT, Horizon Europe MLSysOPS, and FLUIDWARE, COCOWEARS and ENTRUST P.R.I.N. He is IEEE member since 2016.
He is author of more than 70 papers in international journals, conferences, and book chapters.
He served as Post Doctoral Researcher in Computer Engineering at the University of Calabria, Italy. Currently, he is Tenure-Track Assistant Professor at the University of Calabria and Researcher at the ICAR-CNR (Institute for high performance computing and networking of the Italian National Research Council).
His research interests are focused on Internet-of-Things (IoT) and Edge Computing.
Currently, his research is devoted to:
Development methodologies for IoT ecosystems
Edge Intelligence approaches for Smart Domains
Middleware and Simulation tools for IoT and Edge Computing systems.
Visit his profile on Google Scholar and Research Gate.